Monthly Archives:
November 2012
Screwpile Developments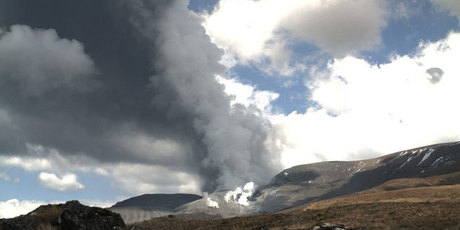 The Te Maari crater at 1.30pm today. Photo / Geonet
Mount Tongariro has erupted, GNS Science reports.
The eruption came from Te Maari Crater, on the western side of the mountain, shortly before 1.30pm.
A massive plume of ash can be seen coming from the mountain.
GNS Science duty volcanologist Nico Fournier told APNZ the eruption happened about 1.20pm.
"There was one eruption, essentially one explosion, and it was not sustained. It spewed some ash possibly a couple of kilometres up the air. The ash is now drifting to the east-southeast."
Dr Fournier said the eruption was not very loud and was smaller than an earlier eruption in August.
Tongariro, in the centre of the North Island, erupted in August for the first time in 115 years, sending ash as far east as Napier.
According to GeoNet, Tongariro is a complex of multiple volcanic cones constructed over a period of…
View original post 38 more words